the national & devastations - london koko - 31st may
definitely the best gig i've been to this year. possibly the best in quite a few years.
devastations were, as expected, astounding. i found out after that they've cancelled the rest of their current tour, and seeing as i missed their first manc date last month, i'm thanking my lucky stars that i got to catch them in london.

they kicked off with previous crimes, and worked their way through loene, coal, the night i couldn't stop crying, i don't want to lose you tonight, and terrified, amongst others (and not in that order). sharp suits, passionate playing and heartbreak aplenty. a spine-tingling what's a place like that doing in a girl like you? brought the set to an end, following the news that they've been snapped up by beggars banquet...

the national, well, i don't really know what to say. i saw them supporting the editors in manchester on monday (well, i saw them, and buggered off before editors came on stage...) and they were excellent even in their limited timeslot, throwing in one of their new songs. koko was the largest audience they've played that have gone specifically to see *them*. some my fellow concert-goers had come from italy, australia, the usa and sunny halifax...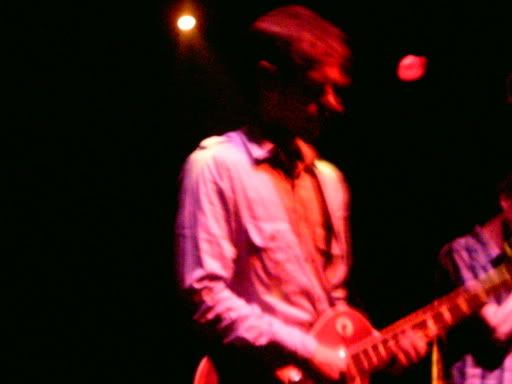 of course they were brilliant, of course i loved every second, of course i am kicking myself a *tiny* bit for not sticking around for the promised passes to the aftershow drinking shenanigans (but in retrospect, i had thoroughly good company for the evening, so i think i made the right choice...)



so, i won't even attempt to describe things. instead, here's the setlist (new songs are asterisked)


secret meeting
lit up
geese of beverley road
baby we'll be fine
abel
wasp nest
murder me rachael
all the wine
karen
looking for astronauts
king me*
daughters of the soho riots
driver surprise me
mr november
about today

city middle
cold girl fever
start a war*
available